DUPONT™ CORIAN®
Corian
Corian Countertop
The DuPont name, and its' line of Corian solid surface countertops, is one that is familiar in the world of solid surface countertops. Each line is designed for visual appeal and durability, offering more than 100 colors and patterns. The convenience of custom cutting the countertops offers an unparalleled range of options for designs to each individual homeowner's specific kitchen.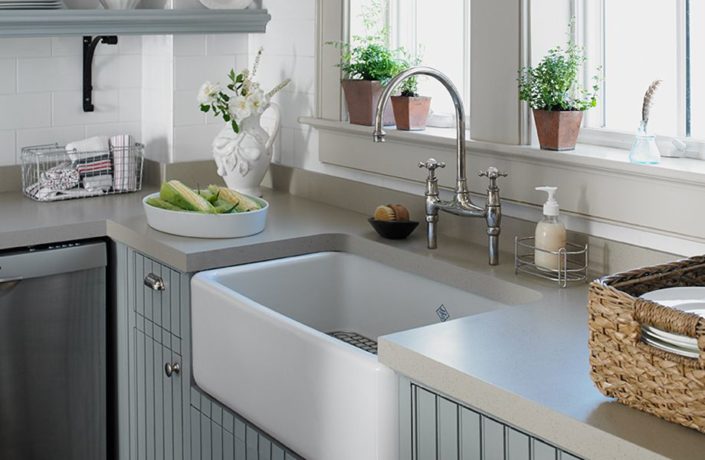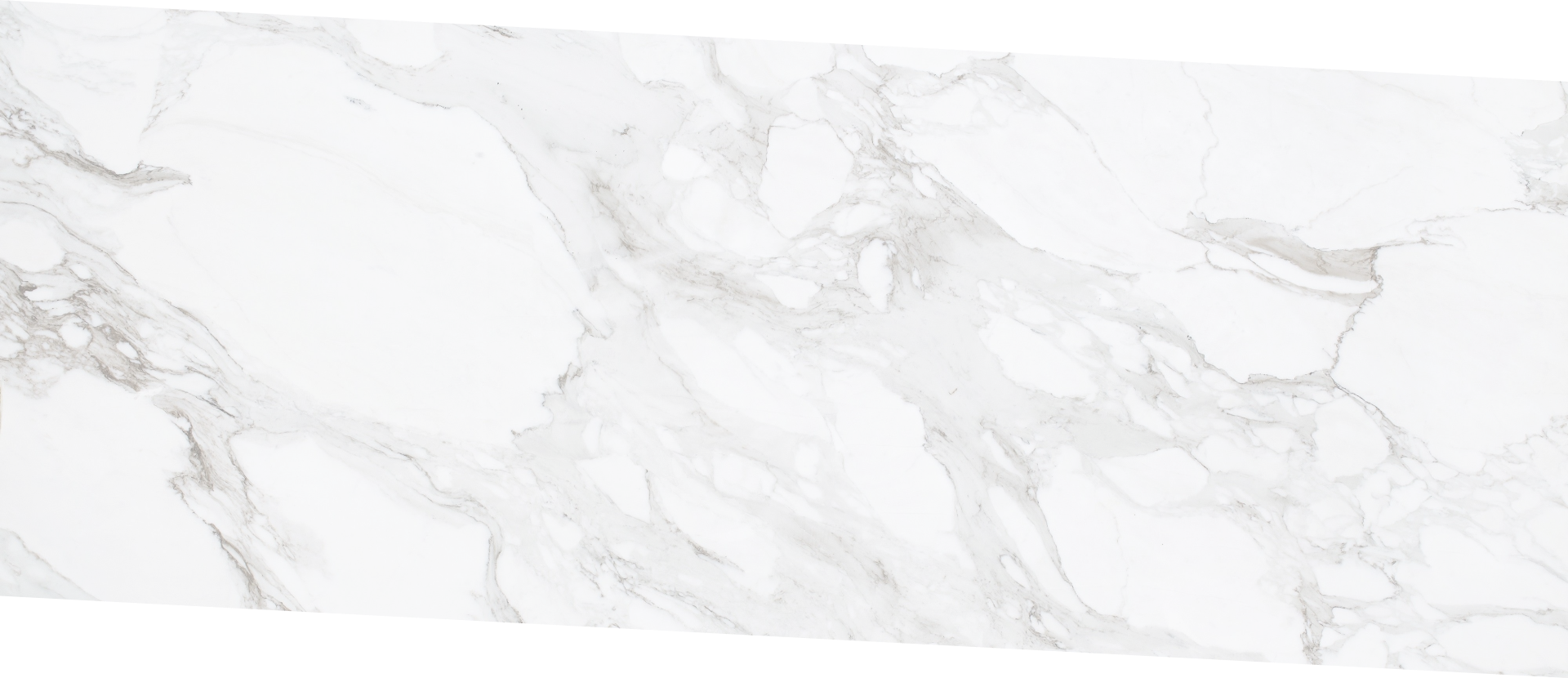 Benefits of DuPont Corian
The DuPont name is truly an industry leader. So, what sets DuPont Corian countertops apart from other solid surface countertops on the market today?
Range of Colors
Durability
Heat Resistance
Stain Resistance
Easy Maintenance
DuPont has a long commitment to providing advanced technology and beauty in solid surface countertops.
Richness of Colors
One thing that sets DuPont Corian apart from other solid surface countertops is the richness and range of colors available. With over 100 colors in the DuPont line of solid surfaces, there is a color to make everyone happy.
Easy Maintenance of DuPont Corian
DuPont Corian solid surface countertops are truly designed for carefree maintenance. Everyday cleaning allows you to use soap and water in order to care for your countertops, dedicated countertop cleaners, or ammonia based household cleaners. DuPont recommends avoiding window cleaners that may leave a waxy residue behind.
While DuPont countertops are designed with heat resistance in mind, DuPont advises against exposure to direct heat. By using trivets or pads on the countertops beneath hot pans and dishes rather than placing them directly on the countertops, you can help protect and extend the lifetime of your surface.
By keeping your countertops dry at all times you will avoid a buildup of dull waxy film that makes your countertops appear discolored. Wipe spills immediately and dry the countertop with a paper towel or dry towel after cleaning.
Technology by DuPont
Technology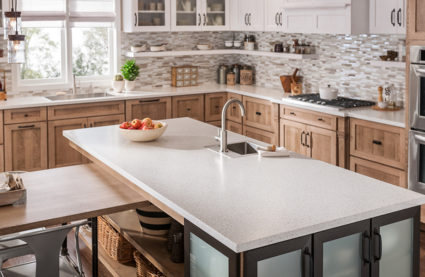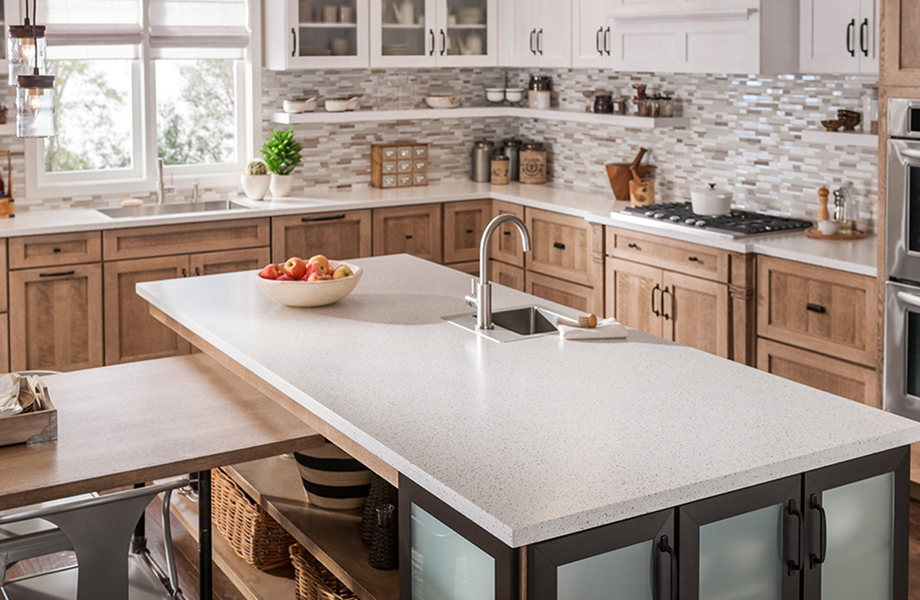 DuPont remains committed to delivering cutting edge technology. With the Corian Charging Surface, wirelessly charge your phone, tablet, or other compatible mobile device by simply using a receiver and placing your device on your surface's charging spot. It doesn't get much easier or more convenient than that! Now you can listen to music, online lectures, or watch your favorite television shows while cleaning your kitchen or preparing your meals, all without worrying about your battery life!
Let Our Professional Team Help You Choose Your DuPont Corian Solid Surface Countertops Solid Surfaces, Inc. has been a family-owned leader in countertops for home owners in South Carolina, Georgia, and North Carolina for over 20 years and has the experience and know-how to help you to choose the right countertops for your home.
As a certified DuPont Corian fabricator, we offer a number of countertop options for you, matching your style, and fitting your budget. At Solid Surfaces, Inc. you'll always receive excellent customer service.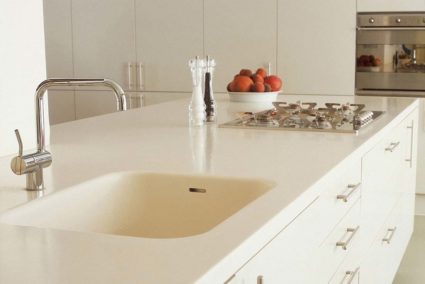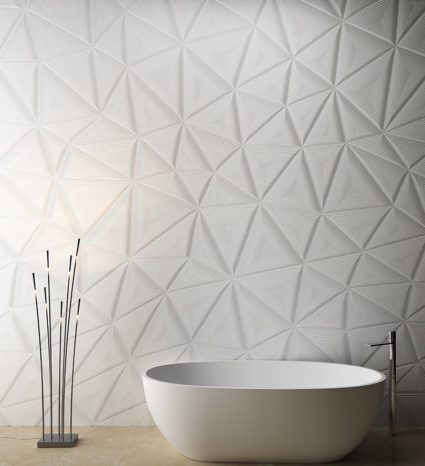 Let us work with you to design your kitchen and countertops. We'll handle the entire process from design to installation with you. You'll appreciate our guaranteed superior workmanship and competitive pricing.
If your kitchen needs a remodel and you don't know where to start, let Solid Surfaces, Inc. handle the remodel for you. *Contact us today *to get a free in-home consultation that fits your specific space. We service Columbia and surrounding areas. Visit our Columbia showroom to see our line of DuPont Corian products.