Those that design and build outdoor living spaces for customers love to use solid surfaces in their materials.
Outdoor kitchens have become increasingly popular for residents and businesses alike for tables, countertops, outdoor bars, the list goes on. A Solid Surface is great for all types of weather conditions plus it proves to be easier to clean and maintain versus other types of materials such as stone or granite.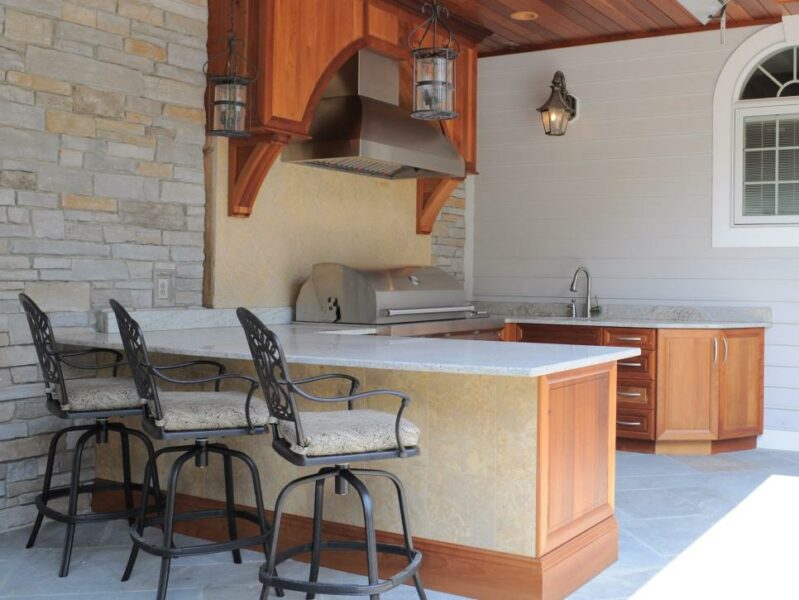 Every living space should be beautiful, inside and out.
More and more people are turning their outdoor living spaces into retreats and beautiful areas to relax and entertain.
Solid Surface material for outdoor kitchens, outdoor lounge areas, and more have become popular for beauty, care, and functionality.
Contact us for your next project!