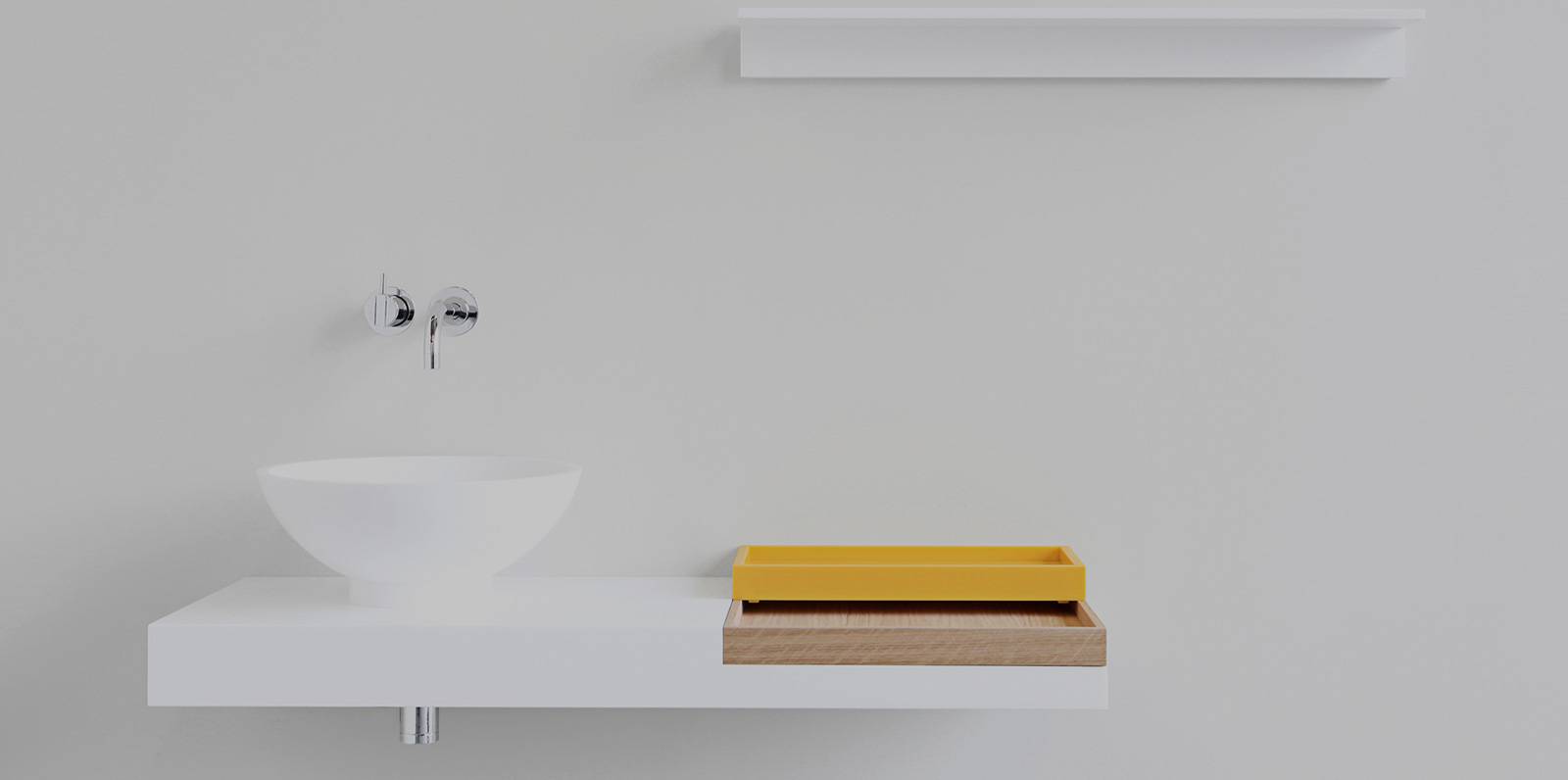 Custom Shower Surround and Shower Pans
Waterproof, Easy to clean
Easy to maintain, Lightweight
Easy to restore, No grout
Easy to install, Available in many colors and designs
Luxurious look, More affordable than quartz
Many edge options, Travels better than tiles

Solid surfaces have become a very popular material for shower surrounds and shower pans in bathrooms for three primary reasons:
The materials themselves now have such an attractive variety of colors that from an aesthetic perspective people are drawn to it.
Granite and other types of stone material popular in the past for showers are hard to clean. Unless immediately wiped down after shower use, mineral buildup occurs in these porous materials and is almost impossible to remove fully. Mold and mildew are also a threat.
Solid surfaces, which can be cleaned with both chemicals and abrasives, are easy to clean and maintain. There is not the same concern that minerals or soaps will be etched into the surface like there is with stone. Solid surface is non-porous.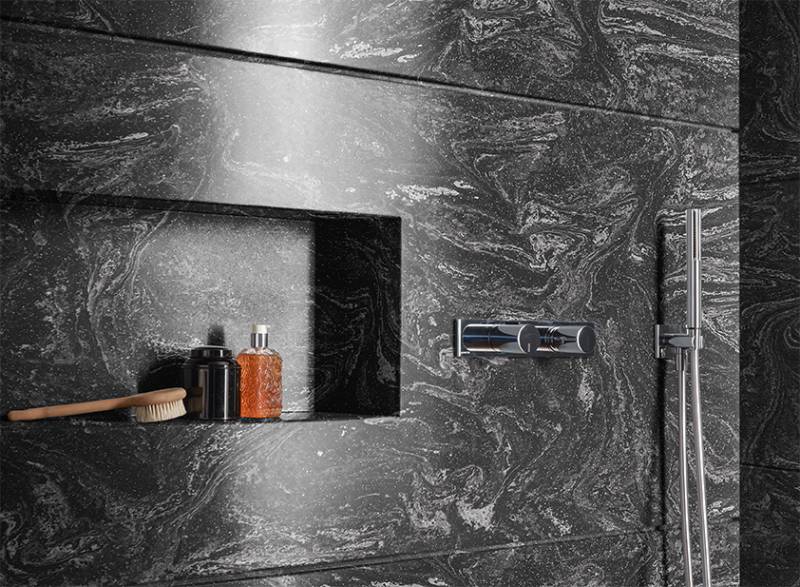 Shower Surrounds: So fresh and clean.
Solid Surface shower walls are waterproof and extremely durable which is helpful for those who love to take long showers. They're also resistant to mold and mildew growth given that Solid Surface is non-porous hence won't absorb any water.
Fresh design and shower surround solid surfaces make bathrooms both beautiful and easier to clean. Contact us to learn more about your options.